​Turkish Statistical Institute (TurkStat) revealed the labor force statistics of June 2021. Accordingly, the number of people employed reached 28.6 million in June, the highest level in the last 33 months. Thus, employment in Turkey reached and exceeded the levels before the pandemic.​
The data revealed that the employment rate in Turkey increased to 44.9% in June, while the unemployment rate fell by 2.5% when compared to the previous month and receded to 10.6%, the lowest level since May 2018.
Despite the negative effects of the coronavirus, Turkey has demonstrated strong economic performance, thanks to the great transformation made in the fields of services and infrastructure during the past 18 years. Policymakers, regulators, and all economic actors vigilantly followed the developments and took all necessary measures to reassure the markets.​​​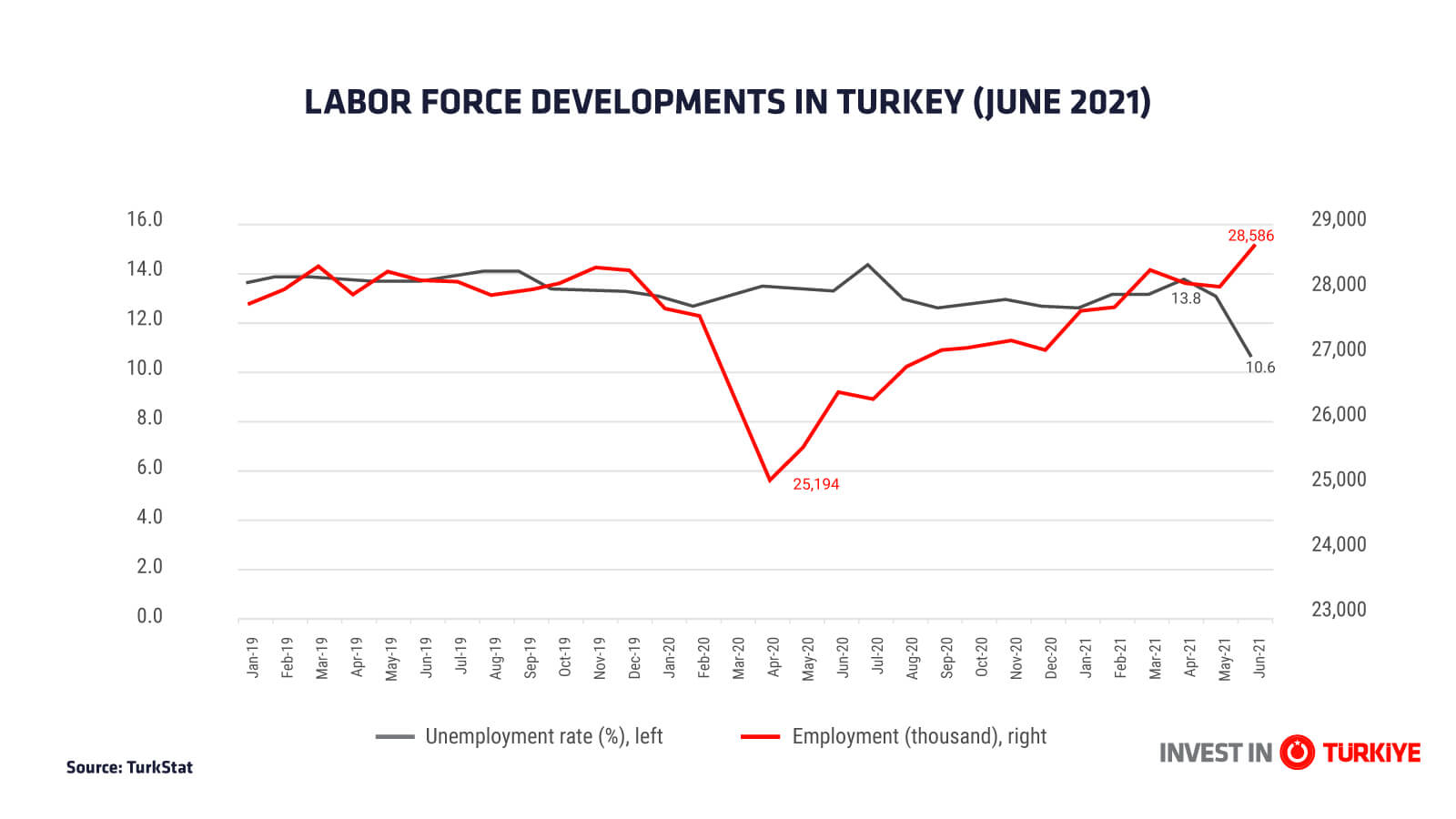 ---
Source: Republic of Turkey Investment Office
Legal Notice: The information in this article is intended for information purposes only. It is not intended for professional information purposes specific to a person or an institution. Every institution has different requirements because of its own circumstances even though they bear a resemblance to each other. Consequently, it is your interest to consult on an expert before taking a decision based on information stated in this article and putting into practice. Neither Karen Audit nor related person or institutions are not responsible for any damages or losses that might occur in consequence of the use of the information in this article by private or formal, real or legal person and institutions.
---